Support Updates
---
​​​​​​
3.12.x → 4.x Migration tool is available to all Hazelcast Enterprise customers. To get the tool or learn further details, please reach out to Hazelcast Support.
Hazelcast IMDG 3.9
Extended Support for IMDG 3.9 has ended on 23 April 2021. Please plan an upgrade if you are on 3.9 or a prior version.
Hazelcast IMDG 3.12
Standard Support for IMDG 3.12 will end on 9 April 2021.
Extended Support will continue for an additional 18 months.
For more information see the full list of Version Support Windows.
---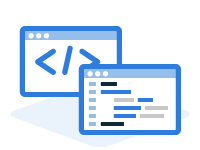 Latest News / Releases
---
Hazelcast IMDG 4.1.3
Enhancements
Introduced a new mechanism in the background expiration tasks; now a thread-local array controls the allocations for these tasks otherwise which may cause increased garbage collection pressure and CPU usage spikes when you use aggressive expiration configurations, e.g., low time-to-live values.
Added the ability to check the class definition compatibility for nested portable fields, while performing serializations for the write (set, put, etc.) operations.
Updated the Hazelcast Kubernetes plugin dependency version to 2.2.2.
---
Hazelcast Jet 4.5
Enhancements
When using maps for non-Java applications, you first had to create a Java class or a portable class definition, which is declarative but a part of server configuration. In either case, you had to restart the Hazelcast cluster before you could use them. This is no longer needed: you can now use CREATE MAPPING and Jet SQL will automatically translate it to the equivalent class definition. This change makes the Hazelcast SQL experience entirely independent of Java. See here for details.
In map or cache sources, Jet tries to read all the partitions in parallel, which may lead to high memory usage. Now the maximum number of parallel reads is limited.
Improved the performance of the pickAny() aggregate operation in sliding windows; it lacked the deduct primitive.

Added the batchLimit() method to configure the batch size for a JDBC sink.
---
Hazelcast Management Center 4.2021.04
New Features
High Availability for Management Center Installations: Multiple Management Center instances can connect to the same cluster to ensure availability and eliminate a single point of failure for management and monitoring purposes. See here details.
Added health check endpoint to the Clustered REST API. See here for details.
Enhancements
Added a command-line option to skip the mc.lock check.
Updated the Jet job counter on the left side menu to display active/completed jobs.
Added the usage of MC_DATA environment variable by the mc-conf.sh script.
Added equivalence checks for WAN replication configurations.
All performed configuration health checks are now displayed on the Configuration Health Check page.
---
Hazelcast Cloud 2.8.1
Enhancements
During cluster deletion, Azure storage accounts are now also deleted; also WAN Replication no longer fails on Azure clusters.
---
Hazelcast Cloud 2.8.0
Enhancements
Hazelcast IMDG 3.12.12 is now available on Hazelcast Cloud Starter and Enterprise.
Added more metrics for the cluster monitoring to set up proper alerts.
Improved the screen messages for resetting password and signup operations.
Added the ability to persist the last console product type.
---
Hazelcast Python Client 4.1
New Features
Implemented Reliable Topic which is a distribution mechanism for publishing messages that are delivered to multiple subscribers. It offers a similar interface to Topic, with added benefits of reliability such as no-event loss guarantees and isolation. See here for details.​​​​​​
Enhancements
Public APIs that contain the UTF are replaced by String to make them more user-friendly.
Changed the default value of the cluster connection timeout to infinite; it was previously 2 minutes. This is the timeout value for the client to give up to connect to the current cluster. For this new default value, the client will not stop trying to connect to the target cluster. This change has been made to prevent the clients from shutting down when a cluster is unavailable; otherwise (with the previous default value), it often meant restarting the whole application. The reason for keeping the previous default value has been not to break the backward compatibility.
The Ringbuffer#read_many() method now returns a result set that contains more information than a plain list. Also, the same function now takes a filter parameter to select what items to read.
---
Hazelcast JDBC Driver 4.2
This is the initial release of JDBC API for Hazelcast IMDG and Hazelcast Jet; it allows Java applications to connect to Hazelcast using the standard JDBC API.
---
Hazelcast Azure Discovery Plugin 2.1.1
Enhancements
When a virtual machine is created with a network interface without a public IP, the discovery plugin now adds it to the candidate instances list.​​​​​
---
Hazelcast IMDG Enterprise for VMWare Tanzu 4.1.2
Enhancements
Upgraded Hazelcast IMDG to 4.1.2.
---
Best wishes from the Hazelcast Team!