Support Updates
Hazelcast IMDG 3.8

Standard Support for IMDG 3.8 ended in February 2019.
Extended Support will continue for an additional 18 months.
For more information see the full list of Version Support Windows.

Maven Repo URL Change

blog.hazelcast.com/hazelcast-maven-repository-url-change

"How to upgrade" Guide

We have produced a handy quick guide on how to upgrade your Hazelcast IMDG and Management Center to the latest version which can be found atHow-To Guide for Upgrading Hazelcast IMDG.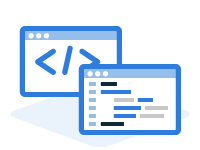 Latest News / Releases
---
Hazelcast IMDG 3.12
Breaking Changes
Support for JDK 6 and 7 has been dropped. The minimum Java version that Hazelcast supports now is Java 8. See the Supported JVMs section.
New Features

Hazelcast IMDG Enterprise New Features
Hazelcast IMDG Open Source New Features
Enhancements

Hazelcast IMDG Enterprise Enhancements
Hazelcast IMDG Open Source Enhancements
Client Instance Names and Labels: You can now retrieve the names of client instances on the member side. Moreover, client labels have been introduced so that you can group your clients and/or perform special operations for specific clients. See the Defining Client Labels section.
Composite Indexes: Introduced the ability to recognize queries that use all the indexed properties and treat them as a composite, e.g., foo = 1 and bar = 2 and foobar = 3. See the Composite Indexes section.
REST Endpoint Groups: With this enhancement you can enable or disable:
---
Management Center 3.12
New Features
Added support for blue/green deployments. Management Center curates blacklisted and whitelisted clients that are allowed/not allowed to connect to the cluster. This Enterprise feature requires a V5 license key with the Client Filtering Feature enabled.
Added nested group support for Active Directory and LDAP logins so that the nested groups have the same privileges of their parent group. See the Authentication Options chapter.
Introduced the Management Center Configuration ("mc-conf") tool which is a command line utility that allows you to update certain parts of the Management Center configuration by using its built-in commands, including creating users externally and resetting security configurations. See the Management Center Configuration Tool chapter.
The Members page now shows which members have CP data structures.
Enhancements
Improved the accessibility score for all pages after an investigation using Chrome's inspection tools.
Added more information to the Map, MultiMap and Replicated Map pages including get, put and remove statistics.
Increased the unlicensed member count limit from 2 to 3.
Various improvements in the console including keeping the history of the current session.
Added the ability to enable the health check from the command line independently of the TLS/SSL settings.
The numeric columns have been made sortable on the Status page tables.
The fields of the notifications in the WAN Sync page are now searchable.
Improved the look and feel behavior of the Scripting and Time Travel pages.
The warning log for clustered REST API when the cluster is not found is now more descriptive.
Improved the readability of chart legends.
Improved the user interface behavior when it is resized.
The process for shutting down a member, now, does not require the group password.
Introduced timestamp information for the JMX output of WAN replication.
Removed an obsolete map configuration metric ("Eviction Percentage") from the interface.
---
Hazelcast IMDG 3.11.3
Enhancements
Added the security manager protection to member configuration methods so that the user code deployments can be used in a more secure way
---
Python Client 3.11
New Features
IdGenerator Backed by FlakeIDs
CRDT PN Counter
Client Statistics
Enhancements
---
.Net Client 3.11
New Features
---
Go Client 0.5
Breaking Changes
Serialization DataInput and PortableReader APs do not return an error anymore.
New Features
Hazelcast JSON support
Logging configuration
Enhancements
Hostnames can be used in addresses.
Errors in serialization are simplified for ease of use.
Member attribute changed event is added.
---
Kubernetes Cloud Discovery 1.5
Enhancements
Introduced parameter kubernetes-api-retries to set up the number of retries to Kubernetes API.
Decreased the default number of retries to Kubernetes API from 10 to 3.
Validation of input properties - fail fast approach if the plugin is misconfigured.
---
Spring Data 2.2
---
Hazelcast IMDG Enterprise for PCF 1.7.0
Enhancements
Upgrades Hazelcast Enterprise and Management Center to v3.12.
---
Best wishes from the Hazelcast Team!
---