Support Updates
Hazelcast IMDG 3.8
Standard Support for IMDG 3.8 will end in February 2019.
Extended Support will continue for an additional 18 months.
Hazelcast IMDG 3.6
Extended Support ends in January 2019.
For more information see the full list of Version Support Windows.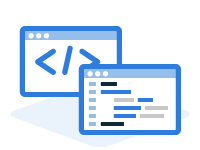 Latest News / Releases
Hazelcast Training Center
New Training Center Launched!
We are excited to announce the release of Hazelcast's new self-paced online Training Center. With new courses added every month, the Training Center's comprehensive curriculum will cover everything from the basics of in-memory systems all the way to advanced real-world production examples and best practices. Register now to get started and access the initial courses and demos. Be sure to check back often because new courses will be added each month
---
Hazelcast IMDG 3.11.1
Enhancements
Toggle Scripting Support: Introduced the scripting-enabled configuration attribute so that you can allow or prevent sending commands to the members from the Hazelcast Management Center. See the Toggle Scripting Support section for information on how to configure it.
---
Hazelcast Jet 0.7.2
New Features
Enhancements
TopN and BottomN aggregate operations added to the Pipeline API.
---
Management Center 3.11.2
---
PCF Tile 1.6.2
Enhancements
Upgrades Hazelcast IMDG Enterprise and Management Center to v3.11.1.
---
.NET Client 3.10
New Features
Eventually Consistent Near Cache for Map
Extended client documentation.
Hazelcast Cloud Discovery support
TLS/SSL Mutual Auth support
Enhancements
Set the default socket buffer size to 128KB.
---
C++ Client 3.11
New Features
Replicated Map: Hazelcast Replicated Map is a distributed key-value data structure where the data is replicated to all members of the cluster. It provides full replication of entries to all members for high-speed access. See the Using Replicated Map section for details. Examples are here.
Client Statistics: You can now monitor C++ client statistics including Near Cache metrics on the Hazelcast Management Center. See the Enabling Client Statistics section for details. Examples are here.
Logger Configuration: Introduced new logger capabilities such as redirecting the client logs to a file and filtering certain log levels, and integrated the easylogging++ library. You can configure a custom logger using
the ClientConfig::getLoggerConfig()::setConfigurationFileName("logger-config file path"); method, See the Logging Configuration section for details. Examples are here.
Enhancements
Introduced external Boost and ASIO library support for using with Conan package manager.
Added the proxy creation support for the client's getMap() method.
---
Node.js Client 0.10
New Features
Enhancements
Extended client documentation.
Added support for the client so that it can connect to the cluster using TLS/SSL without specifying certificate authorities.
Exposed ConfigBuilder so that the users can use it to extend their configurations.
Breaking Changes
Unified the API calls to register listeners.
Calls such as client.getMap and client.getList now return promises.
---
Go Client 0.4
release notes
for breaking changes.
New Features
TLS/SSL Support With Mutual Authentication (Enterprise)
Hazelcast Cloud Discovery (Enterprise)
Custom Credentials
Reliable Topic
Client statistics
Enhancements
Extended client documentation.
Added Hazelcast property.
Added the ServerError interface which has error className, errorCode, stackTrace, etc.
Enhanced the Go docs in the core package.
---
Second Level Cache for Hibernate5 1.3.1
---
Second Level Cache for Hibernate 3.8.3
---
Best wishes from the Hazelcast Team!
---