Support Updates
Hazelcast IMDG 3.8
Standard Support for IMDG 3.8 will end in February 2019.
Extended Support will continue for an additional 18 months.
Hazelcast IMDG 3.6
Extended Support will end in January 2019.
For more information see the full list of Version Support Windows.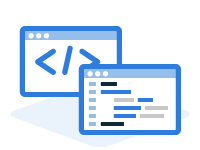 Latest Releases
Management Center 3.11.1
---
Python Client 3.10
New Features
TLS with Mutual Authentication
Hazelcast Cloud Discovery
Enhancements
Eviction performance of the Near Cache
Improved documentation
---
Go Client 0.4
Please make sure you have Go 1.9+, and check the release notesfor breaking changes.
New Features
SSL/TLS Support With Mutual Authentication (Enterprise)
Hazelcast Cloud Discovery (Enterprise)
Custom Credentials
Reliable Topic
Client statistics
---
Hazelcast IMDG Enterprise for PCF 1.6
New Features
Upgrades Hazelcast IMDG Enterprise and Management Center to v3.11
---
Spring Data Hazelcast 2.1
Enhancements
Compatibility with Spring Data 2.1
---
Second Level Cache for Hibernate5 1.3.0
Enhancements
Support for Hibernate 5.3