Support Updates
Hazelcast IMDG 3.8
Standard Support for IMDG 3.8 will end in February 2019.
Extended Support will continue for an additional 18 months.
Hazelcast IMDG 3.6
Extended Support will end in January 2019.
For more information see the full list of Version Support Windows.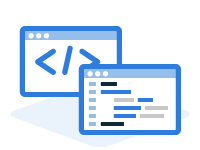 Latest Releases
Hazelcast IMDG 3.11
Hazelcast IMDG Enterprise Enhancements
Fine-Grained Control over WAN Replication Events: Introduced the new event type LOADED and the class EntryLoadedListener through which all the loads can be listened to. Also introduced the new configuration element persist-wan-replicated-data to specify whether to persist an incoming event over WAN replication or not. See the Configuring Customer section.
License Enforcement and Warnings: Introduced a license monitor daemon that warns about expirations and instructs about the next steps. This information is also available through REST/JMX APIs. See the License Information section.
Delta WAN Synchronization: Introduced a WAN anti-entropy mechanism utilizing Merkle Trees to synchronize only the affected subsets for Maps, improving network and heap utilization. See the Delta WAN Synchronization section.
Hazelcast IMDG Open Source Enhancements
Ability to Set TTL for Map and Cache Entries: Added a new method, setExpiryPolicy(key, expirePolicy), to allow interacting with the TTL value of an entry without updating the value. Also, the IMap interface for the operation of putting a value into a map was not clear where the resulting value of the entry's TTL is concerned. This is fixed by adding the method setTTL(key, ttl, timeunit) on both the member and client sides.
Ability to Set Custom Maximum Idle Timeouts for Map Entries: Extended the put operation so that now it has a maxIdle parameter that represents the idleness seconds for specific entries. See the Evicting Specific Entries section.
Configurable Backoff Strategy for Client Reconnections: Introduced a highly configurable exponential backoff mechanism for the client with which you can set the duration for waiting after connection failures, the upper limit for the wait, etc. See the Client Connection Retry Configuration section.
Map Index Statistics: Introduced statistics related to indexes. To achieve this, map statistics have been extended with per index information about indexes associated with a certain map. See the Map Index Statistics sections.
JCache Expired Entries Disposal: Improved JCache's lazy eviction with a periodic cleanup that eventually removes all expired entries and frees up the occupied space.
Improved Network I/O: Enhanced network I/O to allow TLS handshake in a block-free manner and to support offloadable tasks, improving the latency and security.
---
Management Center 3.11
New Features
Introduced a license screen, which shows the details of your Hazelcast Management Center and cluster licenses. See the License Information chapter for more information.
Introduced Delta WAN Synchronization, which uses Merkle trees. See the WAN sync section for more information.
Enhancements
The content of the thread dumps on the Members screen can now be copied to the clipboard.
The Hot Restart screen now shows the directory, which is configured for Hot Restart backup.
Upgraded to the latest Jetty version to eliminate security vulnerabilities.
Improved the WAN synchronization screen so that now it shows a stream of events that happen on each member.
Improved the WAN replication monitoring screen by making the WAN replication status and operations for each member more obvious.
WAN replication could only be stopped on a per-member basis. The option to stop it on the wan-replication level has been added so that all members can stop replicating.
---
Hazelcast Jet 0.7
New Features
A source builder to build custom sources.
JDBC connector to enable Jet reading from/writing to JDBC source.
Avro connector to work with Avro files.
Convenient API to enrich a stream from IMap and Replicated Map.
Map/flatMap/filterUsingContext for keyed streams.
Introduced new merge and distinct operations and a simpler co-aggregation.
JMS connector to enable Jet reading from/writing to JMS provider.
Full job elasticity with a graceful shutdown, and suspend and resume.
Metrics through JMX.
Enhancements
Added Tuple4 and Tuple5.
Added the method AggregateOperation.andThen.
Added exception throwing methods to distributed lambdas.
The method mapToOutputFn in aggregations now supports returning nulls.
File sources and sinks have been converted to use builders for more convenience.
Added a new String parameter name to Sinks.builder.
Added support for DOT file visualization for DAG and Pipeline API.
Added JetClientConfig, which uses the default Jet group name and password.
Logs now provide job names.
Improved Processors so that they are now closed as soon as the processor is completed. Also, jobId(), executionId(), andjobConfig() are now available on Processor.Context.
Improved Watermark diagnostics logging.
---
Hazelcast IMDG 3.10.6
---
.NET Client 3.9.4
---
Discovery Plugin for GCP 1.1
New Features
Hazelcast Members discovery within GCP Compute environment.
ZONE_AWARE support.
Hazelcast Client discovery within GCP Compute environment.
Hazelcast Client discovery outside the GCP infrastructure.
WAN Replication (Hazelcast IMDG Enterprise only) within GCP Compute environment.
---
Discovery Plugin for Kubernetes 1.3.1