Support Updates
Hazelcast IMDG 3.8
Standard Support for IMDG 3.8 will end in February 2019.
Extended Support will continue for an additional 18 months.
Hazelcast IMDG 3.6
Extended Support will end in January 2019.
For more information see the full list of Version Support Windows.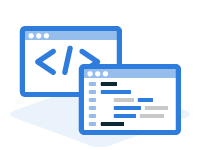 Latest Releases
Hazelcast IMDG 3.11 Beta-1
Note: Beta releases should not be deployed to production environments.
Hazelcast IMDG Enterprise Enhancements
Fine-Grained Control over WAN Replication Events: Introduced the new event type LOADED and the class EntryLoadedListener through which all the loads can be listened to. Also introduced the new configuration element persist-wan-replicated-data to specify whether to persist an incoming event over WAN replication or not. See Configuring Customer section.
License Enforcement and Warnings: A license monitor daemon now warns about expirations and suggests next steps. This information is also available through REST/JMX APIs.
WAN Synchronization using Merkle Trees: The new Merkle Tree based WAN anti-entropy mechanism allows Hazelcast to synchronize only the affected subsets for Maps, improving network and heap utilization.
Hazelcast IMDG Open Source Enhancements
Ability to Set TTL for Map and Cache Entries: Added new methods on IMap and ICache which don't require you to provide the entry value when updating the TTL (IMap) or theExpiryPolicy (ICache).
Maximum Idle Timeout Support Per Entry: Added IMap APIsupport to use a custom maximum idle timeout value per entry. This timeout takes precedence over the map configuration.
Configurable Backoff Strategy for Client Reconnections: Introduced a highly configurable exponential backoff mechanism for the client with which you can set the duration for waiting after connection failures, upper limit for the wait, etc. See Client Connection Retry Configuration section.
Java 9 Compliance: Added support for modularization, Java 9 module system, while maintaining compatibility with Java 6.
Map Index Statistics: Introduced statistics related to indexes. To achieve this, map statistics have been extended with per index information about indexes associated with a certain map. See Map Index Statistics.
JCache Expired Entries Disposal: Improved JCache's lazy eviction with a periodic cleanup that eventually removes all expired entries and frees up the occupied space.
Improved Network I/O: Enhanced network I/O to allow TLS handshake in a block-free manner and to support offloadable tasks, improving the latency and security.
MigrationRequestOperation has been improved with the newOffload abstraction.
Improved the multicast discovery strategy for clients.
Introduced the toHeapData method for heap-data conversion.
---
Hazelcast IMDG 3.10.5
Enhancements
Introduced OperationThreadSamples as a new diagnostics plugin. It samples the operation threads and checks the running operations/tasks. See OperationThreadSamples.
---
Management Center 3.10.3
Enhancements
Added support for configuring Management Center with only a secure (TLS) port. Before, it could be configured both with non-secure (plain HTTP) and secure (TLS) ports at the same time when a secure Management Center installation is needed. See Disabling HTTP Port section.
Introduced new statistics to Clustered REST and Clustered JMX APIs. This includes average latency metrics for get, put and remove operations on the Map, MultiMap and Replicated Map data structures. See Clustered REST and Clustered JMX sections.
Changed "Hot Restart Backup" to "Hot Backup" to eliminate confusion. Also, changed the corresponding button's icon to better indicate its function.
Instead of launching the browser once you start Management Center, the starting process now simply prints the URL so that you can paste it into your preferred browser.
---
Hazelcast IMDG Enterprise for PCF 1.5.0
Enhancements
Upgrades Hazelcast Enterprise to v3.10.4
Upgrades Management Center to v3.10.3
Includes User Code Deployment support (Starting with v1.4.2)
Includes SSL/TLS support (Starting with v1.4.2)
---
AWS Cloud Discovery 2.3
---
Kubernetes Cloud Discovery 1.3
Enhancements
Removed the io.fabric8:kubernetes-client dependency to reduce the library size (Starting with v1.2).
Added retries for Kubernetes Master REST API Calls. This improves stability if Kubernetes Master is overloaded (Starting with v1.2).
---
C++ Client 3.10.1
New Features
PN Counter: Hazelcast's lightweight CRDT PN Counter (Positive-Negative Counter) implementation is now available for the C++ Client. A Conflict-free Replicated Data Type (CRDT) is a distributed data structure that achieves high availability by relaxing consistency constraints. For further details, see the documentation.
Flake ID Generator: Generates cluster-wide unique identifiers. This new structure has the same interface as the existingIdGenerator. IdGenerator is now deprecated in favor of Flake ID Generator. It provides similar features with improved safety guarantees during network splits. For further details, see the documentation.
---
Python Client 3.9
New Features
---
Hazelcast JCA Resource Adapter 3.7.2
New Features
Reset method is added to HazelcastTransaction. It can be used to reset non-rollbackable local transactions.
---