Support Updates
The following Support status changes will be occurring within the next six months.

Hazelcast IMDG 3.7
Standard Support will end in August 2018.

Upgrading to a more recent version is recommended.
Extended Support will continue for an additional 18 months.
Hazelcast IMDG 3.5
Final notice that extended support for 3.5 has ended.
For more information see the full list of Version Support Windows.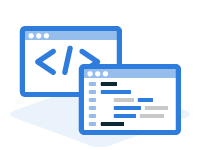 Latest Releases
Deployment and Operations Guide for Hazelcast IMDG 3.10
Deployment and operations guide for Hazelcast IMDG 3.10 is now available.

Hazelcast IMDG 3.10.2
Enhancements
Added utility methods to drain a queue.
Protection for untrusted deserialization has been added using blacklisting and whitelisting by class/package names. Please see the Untrusted Deserialization Protection section (Since 3.10.1).
---
C++ Client 3.10
New Features
Invocation And Retry Mechanism: Introduced the new system properties "hazelcast.client.invocation.retry.pause.millis" and "hazelcast.client.invocation.timeout.seconds".
Client Backpressure: In scenarios where you wish to slow down client operations to the cluster, for example, if your servers are overloaded, Client Backpressure may be used. The client can be configured to wait until the number of outstanding invocations becomes less than a specified number. The client configuration properties which control this are "hazelcast.client.max.concurrent.invocations" and "hazelcast.client.invocation.backoff.timeout.millis". By default, backpressure is disabled.
Client Connection Strategy: Hazelcast client-cluster connection and reconnection strategy can be configured. Sometimes, you may not want your application to wait for the client to connect to the cluster, you may just want to get the client and let the client connect in the background.
Client Reconnect Strategy: You can configure how the client should act when the client disconnects from the cluster for any reason. Please see the options below:

OFF: Prevents reconnect to cluster after a disconnect.
ON: Reconnect to cluster by blocking invocations.
ASYNC: Reconnect to the cluster without blocking invocations. Invocations will receive a HazelcastClientOfflineException.
Enhancements
Shuffle Cluster Connection Member List: When the client is connecting to the cluster, by default the configured and discovered member addresses are being tried randomly. If you would like the client to try connecting in a configured order, you can set the "hazelcast.client.shuffle.member.list" configuration property as false.
Listener Events: Events are delivered to a listener as they are received via event threads. There is now a property to configure the number of these event threads can be configured using the system property "hazelcast.client.event.thread.count".
---
Spring Data Hazelcast 1.2.1
---
Management Center 3.10.1
Enhancements
Introduced variable replacers. These allow users to replace values on both system and other property files that Hazelcast Management Center accepts. Please see Variable Replacers.
Added ability to configure different SSL keystores and truststores for different parts of the system such as the HTTP client, LDAP, and Clustered JMX. Please see Enabling TLS/SSL FOR LDAP.
---
Go Client 0.3
New Features
CRDT Counter
ID Generator backed by Flake IDs
Projections & Aggregations
Enhancements
The source code has been refactored to better align with Go best practices.
Invocation service and Connection manager have been refactored to better align with the Java Client.
Go subroutine leakage is fixed.