Support Updates
The following Support status changes will be occurring within the next six months.


Hazelcast IMDG 3.7
Standard Support will end in August 2018.

Upgrading to a more recent version is recommended.
Extended Support will continue for an additional 18 months.
Hazelcast IMDG 3.5
Extended Support will end in June 2018.

Upgrading to a more recent version is required.
For more information see the full list of Version Support Windows.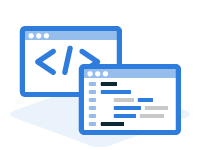 Latest Releases

Hazelcast IMDG 3.10-BETA-2 and Hazelcast Jet 0.6 are now live! See below for all the latest information on the releases.

Hazelcast IMDG 3.10-BETA-2
Enhancements
Added ID count to Flake ID Generators statistics.
---
Management Center 3.9.4 and 3.9.3
Enhancements
Introduced support for configuring licenses from the command line. Management Center can now read licenses from a system property. Please see Starting with a License.
Management Center now requires the administrator user's password when they want to change other user passwords or delete them.
To prevent brute-force password guessing attacks, repeated failed login attempts cause the login for a specific username to be disabled for some time. This behavior is now configurable. Please see Disable Login Configuration.
Introduced warnings on the Management Center user interface, and also log entries, when thread dump and execute script requests fail.
---
Hazelcast Go Client 0.2
New Features
The following data structures were implemented:
Queue
Set
List
MultiMap
ReplicatedMap
RingBuffer
Topic
---
Hazelcast Node.js Client 0.8
New Features
Declarative Configuration
Fast Aggregations
Flake ID Generator
CRDT Counter
---
Hazelcast Jet 0.6
New Features
Pipeline API has been extended with support for windowing operations including co-grouping windows and support for event time
Pipeline API now allows stateful transforms using a context object
New custom sink builder for building sink connectors without writing custom processors
Running jobs can now be manually restarted and scaled up.
Parallelism and name of each stage on the pipeline API can now be set individually
Merging and updating map sinks, which can update a value in place rather than overwriting it
It is now possible to set names for jobs and retrieve them by name
Spring integration module which brings support for XML and annotation based Spring configuration
Jet builds on Java 9 and has an explicit automatic module name
Hazelcast IMDG version is updated to 3.10
Enhancements
Predictable vertex names when converting Pipelines to DAG
Improved AggregateOperations.allOf() to be type-safe
Add generic Predicate factory methods
Support for idle streaming sources through a configurable idle timeout where idle processors are excluded from Watermark coalescing.
Add support for initializing processors with Hazelcast Managed Context
Improved watermark coalescing and processing
Make parallelism information available to Processor.Context
Include Hazelcast Javadocs in Jet distribution
Add ability to emit file name from file sources
Several Javadoc improvements
New DistributedStream instances now can work with Pipeline API sources
Kafka version updated to 1.0.0
Hadoop version updated to 2.8.3